Our Dugouts
Our dugouts were designed from the beginning to be discrete, easy to use, and extremely durable.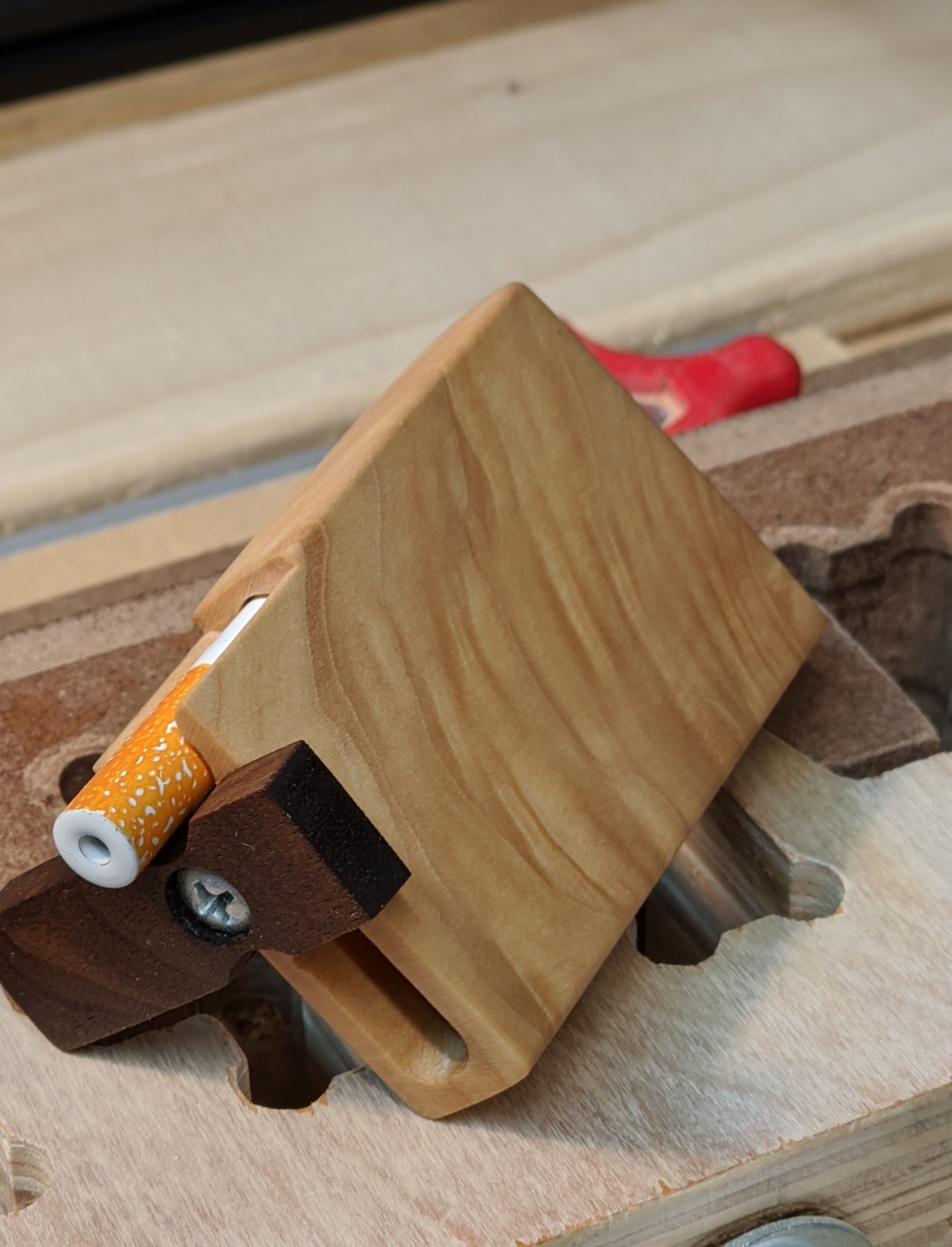 Each dugout is roughly 3x2 inches and just 5/8 inch thick. (78x46x16 mm). They fit easily in a pocket, purse, or bag.
We have a unique design that allows the user to push the pipe (bat) up with their thumb. This lets you get the bat out without tipping it over, or having it spring out onto a dirty bar floor.
The lid is secured with a long screw using two nylon washers. This provides a secure and reliable action regardless of temperature and humidity.
The storage cavity is not large, but good for a night out. Originally sized for a gram of smokable material, we have increased that slightly. You can pre-grind your smokables, or just shove a nug or two in there, It works well either way.